smellycat
biography
Lead singer and co-founder of Marula (
http://marula.bandamp.com/
), Official site: (
http://www.marula.ca/
). Occupation: Materials Science Engineer by day, Freelance Musician by night. Into: good scotch (single malts), good cheeses, snowboarding, visual and performing arts.
27

March 11th, 2006 + 3:03 PM
·

smellycat
Heheheh, went searching through my old music files today and tripped over this. It's a really rough, jam/compilation of first takes that adam ("marula") and I laid down into some sort of cohesive mess about 4 years ago in honour of his mom's birthday...
Just something fun for you to check out, not trying to win anything with this, that's for sure. If you wanna hear our "real" music, go here:
http://forum.bandamp.com/Audio_Review/2028.html
Marg
http://www.marula.ca
1

August 3rd, 2005 + 8:08 AM
·

smellycat
Hey Mud,
Adam really really needs you to tell him how much money exactly to send to you using that paypal address you gave him. We figured out the paypal site, but it needs us to fill in a monetary amount before it will process the transaction. We've both sent you pm's about it, but I see that the pm is not working, so you probably didn't get our messages. Please, please, please get back to either of us using our website e-mails:
marg@marula.ca
OR
adam@marula.ca
Thanks so much
Marg
www.marula.ca
21

June 15th, 2005 + 2:06 PM
·

smellycat
This is me and a buddy of mine. I sang and wrote the melody and lyrics. The rest is him. Enjoy.
0

June 9th, 2005 + 12:06 PM
·

smellycat
hey, your signup wouldn't let me sign up with any decent nickname, so I had to go with this. Can you please change my nickname to Cuddlemonster, or luvguerilla? If not, just let me know and I'll wrack my brains for something else. Thanks a bunch.

Marg
Alias:
smellycat
Status: Offline
Threads:
4
Posts:
45
Songs:
2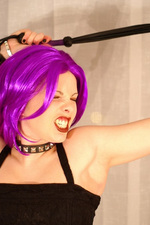 Joined: June 09th, 2005
Last login: August 12th, 2006
My Messengers
| | |
| --- | --- |
| AIM: | n/a |
| ICQ: | n/a |
| Skype: | n/a |